Buna tuturora!
Trebuie sa recunosc ca de ceva vreme ma pasioneaza intr-o masura destul de mare scrapbookingul,mai exact digital scrapbookingul.Exista un loc foarte vizitat de toti
impatimitii de scrap si anume
Digi Free
, de unde imi pot lua gratis multe kituri dragute,necesare unei astfel de indeletniciri.Astazi prin Digi Free am facut cunostinta cu blogul
Henriettei
, dar si al
Cajolinei
de unde am descarcat un kit de toamna si cateva rame pentru fotografii.
Le multumesc mult pentru amabilitatea de a-i lasa si pe ceilalti sa beneficieze si sa se bucure de creatiile lor atat de minunate!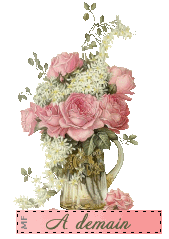 Hi everyone!
I must admit that for a while I am interested rather than scrapbooking, specifically digital scrapbookingul.It is a very visited place by all
lovers of scrapie, namely Digi Free, where can I get free kits pretty much required for such work.Today by Digi Free blog I got acquainted with Henrietta, and Cajolina where I downloaded a few frames and autumn Kit for photos.
I thank you much for your kindness and let others benefit and enjoy their creations so wonderful!
Have a great weekend,